Sending virtual high-fives to your all-new updates in the first half of July!
Features
Online Store 2.0 updates
Last week, the long-awaited Shopify Online Store 2.0 is finally live. This new version will help you customize your entire storefront design with sections on all pages, flexible content, and checkout extensions!

And we're so excited to announce that GemPages works seamlessly with all the newly updated sections, blocks, and themes in OS 2.0.

Better still, more updates are on the way to help you get the most use out of the Online Store 2.0. Stay tuned!
Integrations
Wiser update
Installing and using Wiser used to be a two-time job: One for Custom pages and another for Product & Collection pages. So to make things a lot easier, we have combined the two elements into one Wiser - Personalized Recommendations, which can be used anywhere you prefer!

Have the freedom to select up to 9 types of product recommendations, from manual, automatic to AI-based. When placed in the desired section, your widget will automatically adjust its options to the page layout.

Head to the dashboard to experience the upgraded Wiser now at https://gmpg.link/integrations

Or click here for more detailed information, if you ever need it!
Rivyo update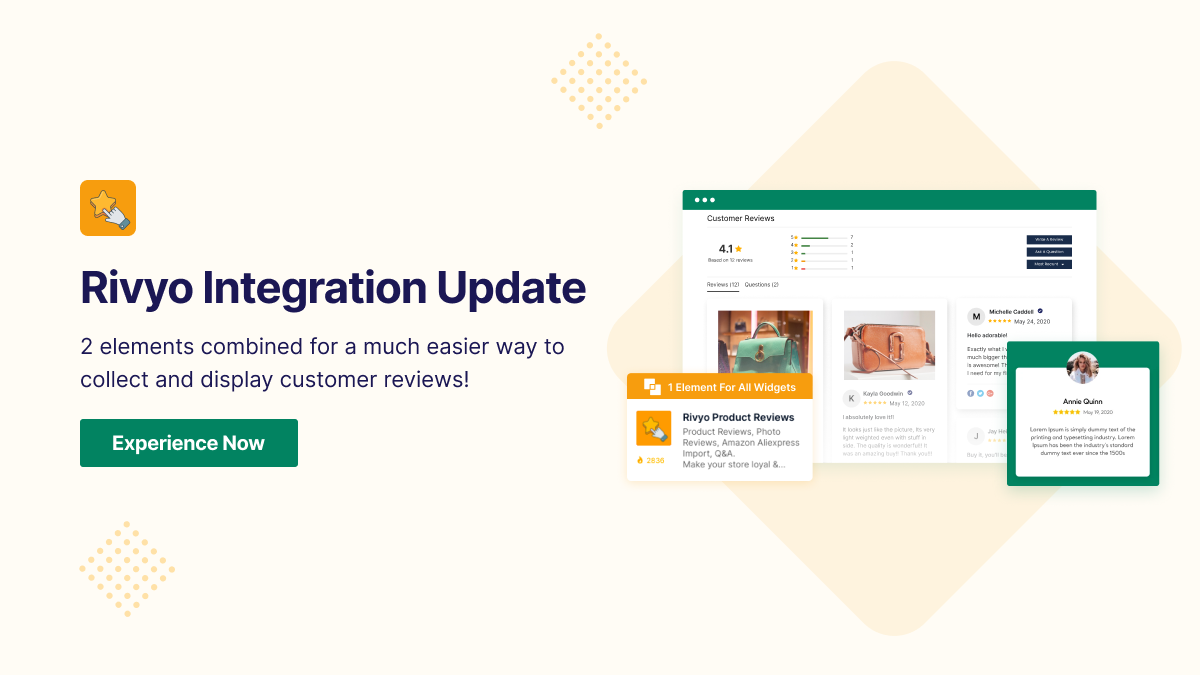 Changing widget types used to be quite troublesome, with all the dragging and dropping for each element.

To make it easier, we've combined the two elements into one - the Rivyo Product Reviews element. Whenever you place it into a position, the widget will automatically change its options based on the page layout.

With 4 eye-catching widgets in-and-out of the Product Module, it's time to take your site's social proof to the next level.

For further information, check our article guidelines now!
Minor updates & bug fixes
Updates
Re-name Count Down element to Countdown Timer element
Improved the data tracking performance from Google Analytics of the A/B Testing feature
Re-name Klaviyo Signup Form element to Klaviyo: Email Marketing & SMS
Add the width and the height attributes for the (P) Image List element to improve the page loading speed.
Upgrade caching for script libraries to one year to speed up the page loading time.
Bug Fixes
The conflict between the (P) Price element and the Auto Currency Converter add-on from EcomSolid theme
In the Hero Banner element, an issue when the Alt Tag option is always on even when turning off the Fixed Mode and an error when the Image Alt Tag can't be saved.
Error when the Lazy Loading mode can't be disabled in the Hero Banner element.
Error when the Hover Options can't be disabled in the (P) Cart Button element.
Stay tuned for more updates at the end of this month! See you!