Aside from images, you can also add videos to the
(P) Image List
element! Here is how to get it done.
Step 1: Go to Shopify Admin > Products > All Products, then select a product to start editing it.
Step 2: Scroll down to the Media section, from here, you have two options to add videos to your product:
Upload from your device: Click "Add media" to select the file or drop it into the area.
Add media from URL: Embed Youtube or Vimeo videos: Click "Add media from URL", select "Embed video". Then you can paste the URL into the field and save it by hitting "Embed video".
Once the video is uploaded, you can click on the video to edit the Alt text and change its thumbnail.
Step 3: Go to the GemPages Dashboard, select one of your pages, and enter the Editor via the "Edit" button.
Follow Step 3 and Step 4 listed in the Arrange media items order article.
When customers click on the video, it will start playing in the (P) Image element.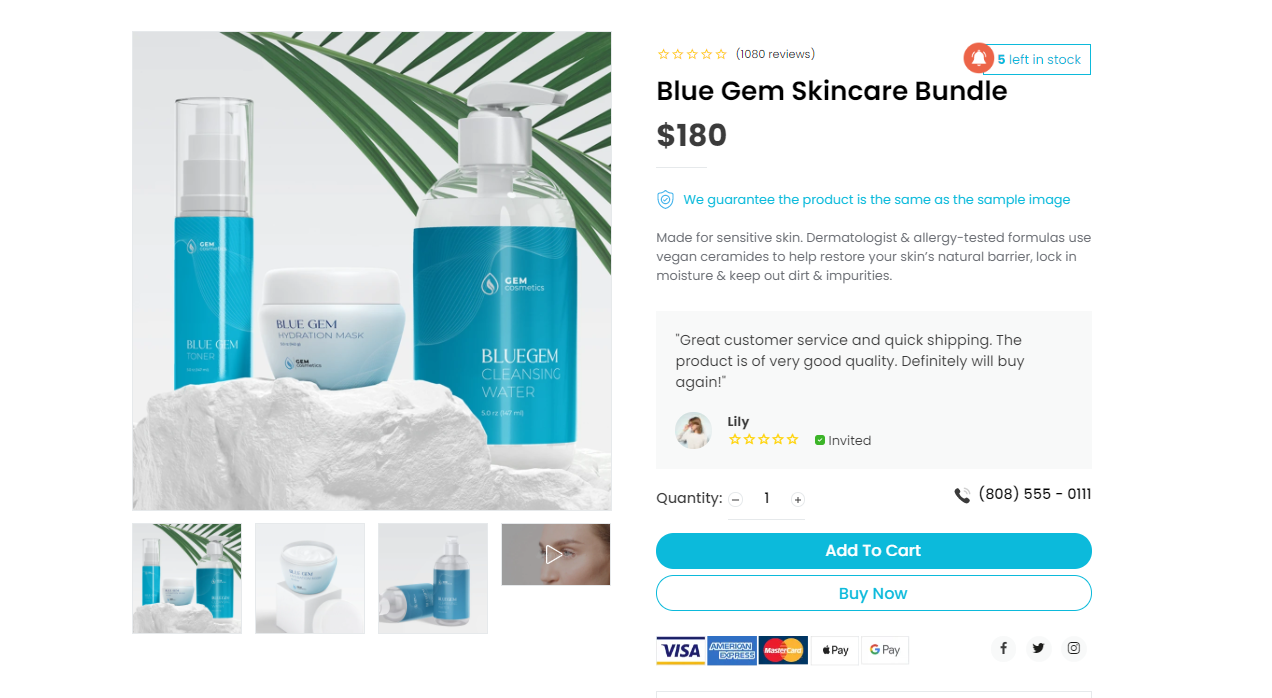 If you would like for the video to play right within the (P) Image List, please enable Video Inline under the Gallery section of the (P) Image List element's Settings tab.
Please note that by enabling the Video Inline option, your video will no longer play in the (P) Image element.
Don't forget to Save & Publish to bring the update to your live page.
Check out more of our articles to master GemPages in no time! Should you require any further assistance, please contact our GemPages Support Team at any time via email or live chat.