This article will explain to you what are Header and Footer, and why it's best to have a separate theme app to customize them.
What are Header and Footer?
The Header
The Header is the top part of a page and is what customers see first when they enter your online store. This is where you put the navigation to other pages of your website, store logo, or even a banner for announcements or sales promotions.
The Footer
The Footer, as its name suggests, appears at the bottom of a page. It is usually packed with important information about the brand such as contact, social media, policies, etc.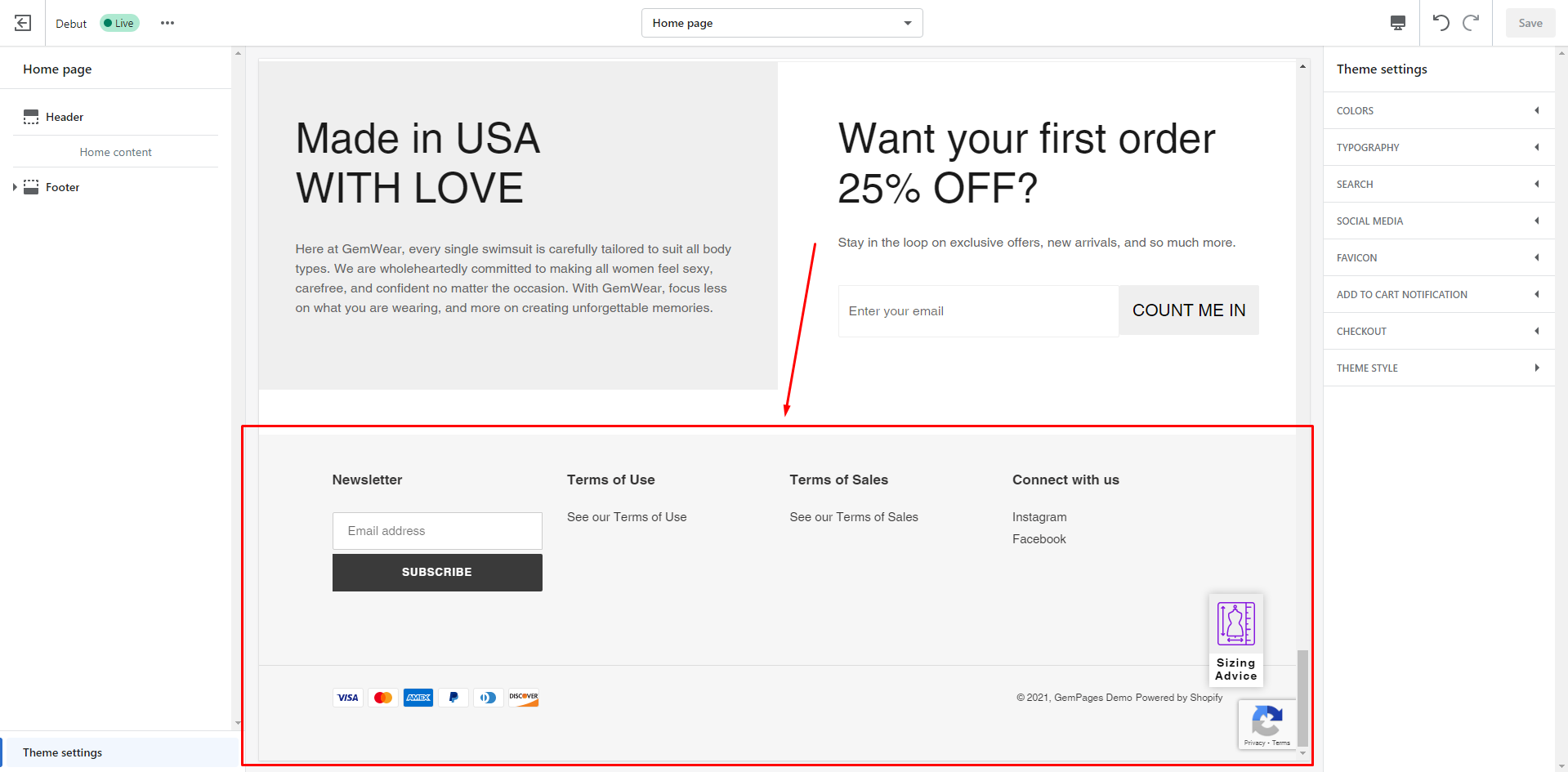 Can I edit my Header and Footer in GemPages?
The Header and Footer of your page are two very special sections. They are global – meaning they always maintain the same appearance throughout all of your different pages – and can only be customized within your theme.
GemPages is a page builder, so the app only modifies the body section of your page – the middle part between the Header and the Footer.
You cannot make edits to your Header and Footer using GemPages. However, you have the option to hide or show them when creating a page in the app.
How can I edit my Header and Footer then?
As managed by your current theme, head over to Shopify Admin > Themes > Customize to start editing your Header and Footer.
From here, you will be able to do some basic editing to the Header and Footer section, along with that a few Theme settings such as Colors, Typography, Search, Social Media, Favicon, etc.
On the other hand, some themes come with their own Theme Editor. This allows for more powerful features & editing freedom than the current Shopify Theme Editor.
For any further assistance you need, please feel free to reach out support team via email or live chat.